26 janvier 2015
1
26
/

01
/

janvier
/

2015
12:43
I spent a lot of time with French. After months of thinking, I can summarize the medium French character with the following figure.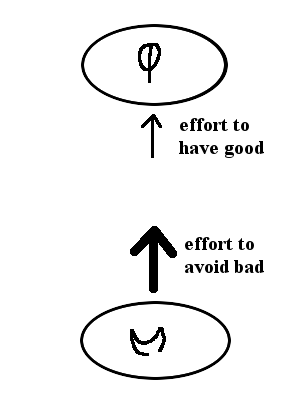 French make a lot of effort against bad things, or considered bad. On the other side, really little effort is made to something good, or considered good.

French have a very negative attitude to life. They see annoying things, crush them like insects and get tired of it, then go back to their habits.

I have several arguments.


In 2010, when Sarkozy was president, the Parti Socialiste had a good result with the regional election because it was an opponent to the government of Sarkozy.

In 2012, François HOLLANDE was chosen president to avoid Sarkozy being reelected.

In 2014, the Union pour une Majorité Populaire party had a good result with the town elections because it was an opponent to the government of François HOLLANDE.

The French I know spend more time to criticize renewable energies than to promote them - even though they are a part of the solution !

Some months ago, I tried to create a social move with people walking in the street to claim the equality of the wages between women and men. This was, despite my efforts, a complete failure. On the other side, if I had noticed a threat to the abortion right, I guess people would have come by hundreds against that.

There were more people claiming in the street against homosexual marriage in 2012-2013 than for homosexual marriage. In the end, the law was accepted and homosexual marriage is legal.

The last victory of people claiming together in the streets was in 2006. But it was not really a victory : we were against a new law called CPE and this law was finally abandoned.
This leads me to think several things :


First, and it really is a personal problem : French get in couple by a process of elimination. Whatever you do will be seen negatively, a French thinks "Not him, not him, not him..." and in the end gets in couple with someone who did nothing. There is no seduction, French consider seduction as harassing. In the end, I think the best way to get in couple in the French society is to do nothing.

This only-anti state of mind reduces the field of possibles. It's always "No, no, no...", so in the end only remains nothingness.

This little study leads me to bad expectations about the future of the French society. A society that inherited the regressions of the right-wing governments for public utilities, whose school level is always getting lower, whose people don't speak English, whose left-wing is unable to spread hope and build something positive, plus a certain technological backwardness (water system, electricity system) and the anti-social effects of telecoms on the youth, is bound to collapse.

There is a vicious circle in France. I'm sorry, but I think I don't have the strength to fight it.